Rafting Savoie

RAFTING BOURG ST MAURICE CENTRON
Savoie rafting trips start from the Bourg St Maurice international whitewater base in the Alps.
You will navigate the river by rafting all the way to Centron with River Runners (Coureurs de Rivières) guides. Our guides are passionate about what they do and have but one goal: to share this passion and this adventure with you.
RAFTING SAVOIE
Departures
Bourg St Maurice
Bourg St Maurice
Brides-Les-Bains
Arrivals
Gothard
Centron
Moutiers
Prices
50€
68€
75€
THE ALPS RAFTING SEASON

The rafting season begins on May 1 and runs until the end of September. Thanks to the dam at Tignes opening its gates, the Haute-Isere boasts regular water levels of at least 20 m³ throughout this period. As for the Doron de Bozel, it can be navigated in a raft during hot weather. This river is fed by ice melt from the glaciers.
Rafting Savoie, navigation levels and conditions
Rafting downriver in the Alps does not require a particular level of skill or technique, nor do you have to be super fit. Whitewater sports are accessible to all those who love outdoor, sporting activities in the middle of nature. However, you do need to be in good health, know how to swim and how to go underwater. Before launching off, each participant must confirm they can swim. You also need to be aware of the risks inherent to any sporting activity conducted in a natural environment.
Rafting in the Alps: a team sport
Rafting in the Alps is a group sport involving several people. This is all about team spirit in a friendly atmosphere. The daredevils go to the front, the more relaxed stay in the middle and those with the best technical skills are at the back. Rafting enables everyone to experience the exhilaration of navigating down a river. And, of course, exploring otherwise inaccessible countryside all the way to Centron via Landry, Bellentre and Aime. To go rafting in the Alps, and particularly to go rafting in Savoie, we offer a Beginner Trail (Grade 3) and more challenging trails for adventurers and thrill-seekers. The Full Rafting Trail includes a Grade 4 section and there is a Grade 5 section in the Doron de Bozel rafting trip.
Rafting Bourg St Maurice Landry Aime Centron and ski resorts

Rafting in the Alps in Savoie is primarily about navigating the Isere and the Doron de Bozel. We make the most of all the infrastructures and the activities available in neighbouring resorts such as Tignes, Val-d'Isere, Les Arcs, Aime and La-Plagne-Tarentaise. Our rafting base in Bourg St Maurice is at the foot of all this major, and internationally-renowned, ski resorts. As we make our way down the River Isere, we will pass by Landry, Bellentre and Aime before finishing in style in Centron.
RAFTING SAVOIE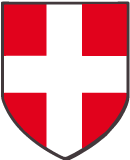 Rafting Savoie with the River Runners team based in Bourg Saint Maurice. Come and explore our wonderful rivers. Paddle from Bourg St Maurice down to Centron in a raft, and don't forget the Bozel Valley. Mile upon mile of river winding through our beautiful Alpine valleys for you to explore by raft - a delight for young and old alike!
A rafting activity in a pure, Savoie setting
The best way to discover the Savoie countryside is to go with the flow aboard one of our rafts. River Runners can offer you two rafting routes in Savoie: The Isere and the Doron with their different levels of difficulty.
Savoie - an exceptionally great rafting region
While everyone loves Savoie's countryside and the activities it offers, River Runners, or Coureurs de Rivières, is also committed to ensuring you enjoy an unforgettable rafting experience. Whether as a couple or with family or friends, rafting is fantastic! Come and discover rafting in Bourg Saint Maurice with our professional and dynamic team. For eight years now, River Runners has been organising beginner routes from Bourg Saint Maurice to Gothard. For those aged 12 and over, nothing beats the full trail that lasts a whole two and a quarter hours!
RAFTING Annecy and Lyon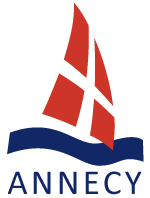 For rafting in Annecy, or other whitewater activities such as hydrospeed and canoeing, the nearest base to Annecy is at Bourg St Maurice. Our base is just 90 minutes from Annecy by car. If you're coming from Lyon, it's just two hours by road. Look for rafting routes near the towns of Annecy, Lyon, Chambery or Grenoble and, every time, you will find yourself heading to Bourg St Maurice for whitewater adventures. Our rafting base at Bourg St Maurice is open from May to September. Our entire team is here for you, to help you discover this region of a thousand colours (and flavours) and great thrills, aboard our rafts!
Rafting Bourg St Maurice Gothard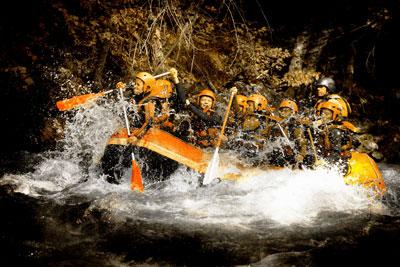 Beginner / Junior trail
The ideal trail for discovering the joys of paddling down a river in a raft in Savoie as a family.
Open to children from the age of 8, they can enjoy their first whitewater thrills and share this wonderful adventure with their parents. This trail is classified Grade 3
Book ahead for July and August
Rafting in the Alps is very popular during the peak summer season. Our advice to you is to book your rafting in Savoie trip beforehand.
Price of activity: €50€ per person
From 8 years old.
What is included in the price?
Rafting Bourg St Maurice Centron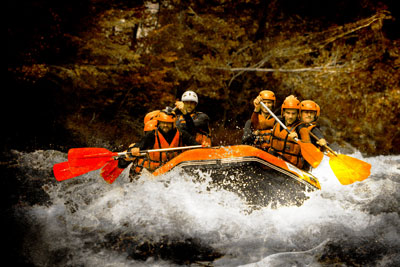 Complete Haute-Isere trail
The Isere, or, to be more exact, the Haute-Isere, is the perfect river for an invigorating introduction to rafting in Savoie over an 18 km trail.
This route gets more difficult towards the end. We treat the first section of the trail - Bourg St Maurice Gothard (which is part of Bellentre) - as an introduction so that everyone can gradually get the hang of the techniques and adrenalin rush of rafting in the Alps. We then continue on to the more challenging section of the Haute-Isere with the famed Aime rapids and the stunning Centron Gorge. During this rafting trip, you will experience all the exhilaration of a river run, especially with the wave rapids and the Villette canyon. This trail is classified Grade 4.
The rafts start from our Bourg-Saint-Maurice white water base and navigate all the way to Centron, via Landry, Bellentre and Aime. That's 18 km of non-stop descent that we will cover in about 2 hours 15 minutes. Once we reach Centron our bus will be there waiting for us.
Advance booking for July and August
This rafting run is the most popular activity we offer, along with hydrospeed runs on the Isere (whitewater swimming or riverboarding). We strongly advise you to book ahead for the peak summer season.
Price of activity: €68 per person
Frome 12 years old.
What is included in the price?
Rafting Doron de Bozel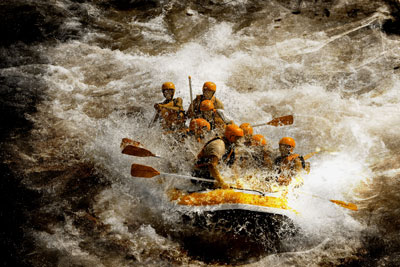 Brides-les-Bains Moutiers trail
The rafting run on the Doron de Bozel covers 8 km of river and navigation takes about 75 minutes. This trail is classified Grade 4 with the Velodrome section a Grade 5. Be warned - it rocks!.
This rafting route from Brides-les-Bains to Moutiers takes a half day so there are departures in the morning or the afternoon. The Doron de Bozel is the fastest river in Savoie and Haute-Savoie. This great rafting run is very different from the Haute Isere. Tight turns, little sills, navigation through undergrowth; this river will be something you will never forget!
Price of activity: €75 per person
Upon request only minimum 5 pers
Frome 14 years old.
What is included in the price?
Rafting Ubaye
Rafting Barcelonnette
This is still rafting in the Alps, but this time we are leaving Savoie to go near Barcelonnette at Meolans-Revel for a nice rafting trip in the Alpes-de-Haute-Provence, 2.5 hours from Marseilles with Oueds & Rios. Sometimes we pop by their place in the South of France, sometimes they call in on us in Savoie. If it's you who's going from one region to another, make the most of it and contact them for a trip down the Ubaye. You will see the atmosphere and landscape of the Ubaye is completely different to that of the Isere. Most important of all, make sure you say hi from us!
Savoie River grades
Bourg St Maurice - Gothard : class (2,3)
Gothard - Aime : class (3,4)
Aime - La Pucelle : class (2,3)
La Pucelle - Centron : class (3,4).
Brides-Les-Bains - Base 3 vallees : class (3,4,5)
Base 3 Vallees - Moutiers : class (2,3)
Pre-Saint-Didier / La Salle : class (4,4sup,5)
Cascade de Lantenay / Equilivaz : class(3,4,4)
Gorges d'Avise : class (4,5,6)
Leverogne / Saint-Pierre : class (3,4,4 sup)
---
River grades
Grade 1: moving water, unobstructed and without technical difficulties. There may be small waves and riffles to challenge the paddler. The route will either be very obvious or any route down may be possible.
Grade 2: waves, small stoppers and other minor obstructions to avoid. Eddies, cushion waves, small drops may be encountered with a clear passage usually easily visible from the water.
Grade 3: waves, stoppers and technical difficulties are more severe. There may be drops and powerful constrictions. The main distinguishing factor of grade 3 water is that the paddler will have to follow a recognisable route to avoid obstacles and hazards.
Grade 4: severe waves, drops, stoppers and other obstructions. The route is not easily recognisable and will usually require careful inspection from the boat or bank. Grade 4 encompasses a wide range of rivers, from those with pool-drop rapids to those with extended continuous rapids; so there is a huge variation in difficulty. It is common to distinguish easier grade 4 rapids by grading them as 4- and harder rapids as 4+ (or in some cases, 3/4 or 4/5).
Grade 5: extremly difficult rapids with precise and technically demanding routes to be followed. Stoppers, currents and waves will be powerful and inspection is essential.
Grade 6: all of the above carried to extremes. Grade 6 usually means unrunnable rapids, which may just be possible in certain conditions.