Canyoning in Savoie, France

CANYONING OR TRAVELLING DOWN A CANYON RIVER
Canyoning in Savoie is an exhilarating adventure in the middle of a steep sided valley where water and sun meet joyfully.
This sport is to be enjoyed with friends and/or family. You will walk and float in water pools, jump into mountain streams, slip and slide down water chutes, abseil down rockfaces and waterfalls. Lots of fun and excitement for everyone to have
You can also follow up your canyon adventure with more white-water activities during your stay in Savoie. Les Coureurs de Rivière have lots to offer, such as rafting at Bourg-Saint-Maurice, whitewater swimming and canoe-rafting. It's up to you!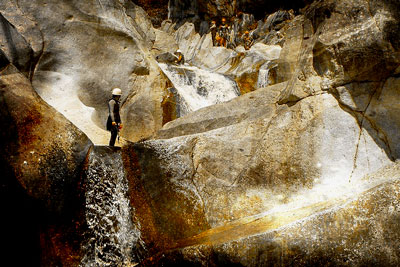 2-3 hours depending on the canyon
Price depends on the canyon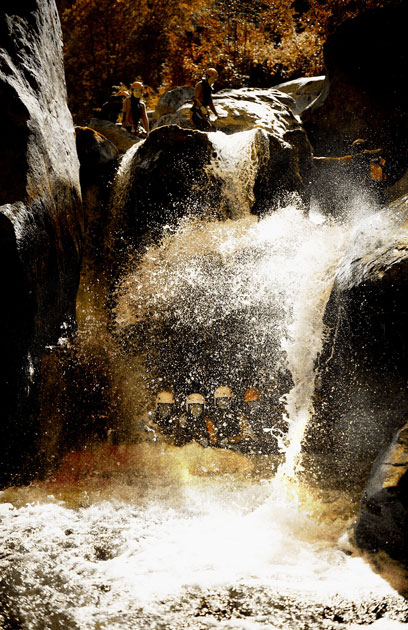 Canyoning is performed under the tutelage of fully qualified and experienced local guides. Your canyoning gear is provided and includes a wet suit, a helmet and a canyoning harness.
Canyoning is enjoyed by people of all ages and skill levels however you need to be at ease in water, on rocks and cliffs to feel confident enough to jump when needed and travel down the river.
Meeting points at Bourg-Saint-Maurice or on site.
Call Lionel directly at +33 6 30 77 98 93 to confirm your booking and arrange a meeting point.